"I'm an adult, but not like a real adult"
— anyone between the ages of 18 and 25 (via prettyboystyles)
Hi guys, just wanna let you know I was absent due to spending time with family UvU and now here is a pic of my cat being a derp.
I hate how I made so many mistakes in this «;; (for one, it's actually Party all Night not "at night") I guess this is what happens when you make the 2nd half at 1-4 in the morning. 3 times. Oh well.
Moral of the story is I have a new found addiction to FEMM ଯ( ॢᵕ꒶̮ᵕ)ॢഒ*♡
Studio Ghibli's latest anime film When Marnie Was There directed by 41-year-old Hiromasa Yonebayashi opened in Japan with 461 screens on July 19 and earned a very disappointing 379,000,000 yen (about US$3,734,000) with 285,200 ticket sales in its first weekend. It took third place in the weekend box office following Pokémon the Movie: Diancie and the Cocoon of Destruction in 1st and Maleficent in 2nd. The result was only 42% of his first feature film The Secret World of Arrietty, which made about 900,000,000 yen with 680,000 tickets in its opening weekend on July 17-18, 2010, in 447 screens.

For the past couple of weeks, it has been strongly rumored that Toshio Suzuki, Ghibli's producer and co-founder, is now seriously considering the closure of the anime production division of the internationally acclaimed studio, after the retirement of his long-time colleague Hayao Miyazaki. In the latest episode of his "Ghibli Asemamire" podcast posted on June 27 before the release of the film, he actually said that the future of Ghibli depended on the results (both box office and critics) of When Marnie Was There.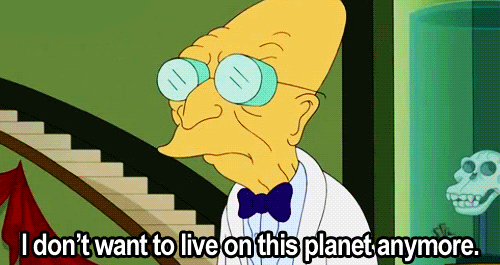 Trying to draw my OC's more *throws Lloyd at you guys* I'm trying to work on an upcoming comic. Hopefully I'll get it out next year. For now, I'm just doing some doodles.
The Update. 2adorable5me.
neruakitaforthewin asked:
dude your neko sugar girls redraw killed me. i really hope that it starts a trend of people redrawing neko sugar girl shit cause that would make me so happy. brought back the nostalgia of early weab days.
Awww so nice ;v; lol I'm glad you enjoyed my redraw, thank you! It would be pretty cool if it did start a trend, that would be amazing. That show too, gave me some 2007 weeby nostalgia eheh
For Lols, for my craft glitter, I fill up dollar store charm bottles then give them silly "potion" labels. I didn't glue the top in, so I still use it. It makes my art feel special >:OO!!
Sorry I haven't drawn much atm. Here, have Raku-chan having an extra hour in the ball pit in Nippon heaven (aka Dashcon)